Product: Roebel line consisting of Stripping line and Roebel press
Type:        AT-RL10-540
Edition:    12/15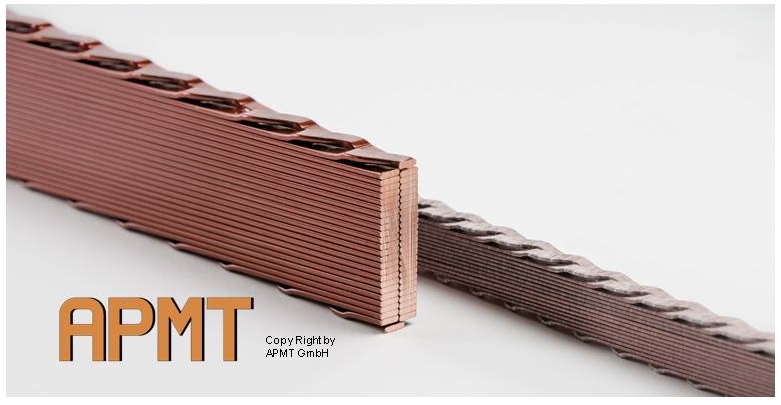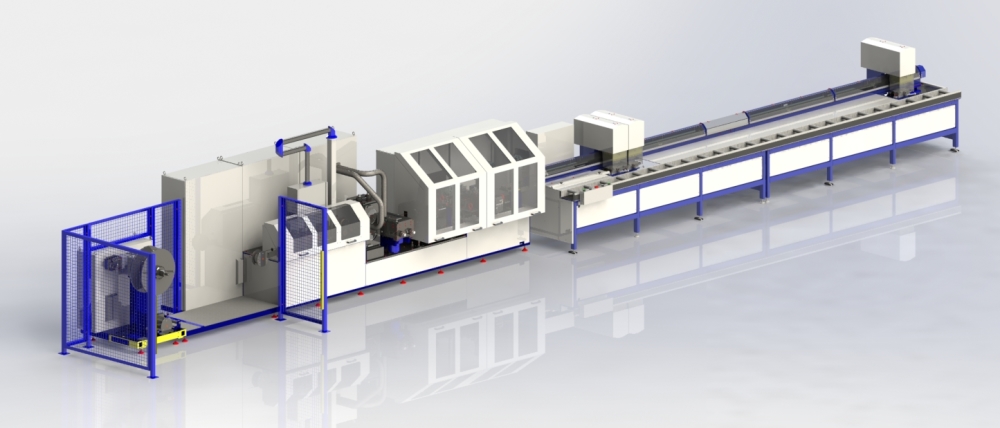 2D Roebelline
download product information as PDF (204 KB)
1. Description
The Roebel line consist of a Stripping Machine and a Roebel Press which are positioned in a row and which are connected electrically to combine their functions.
The Stripping Machine is designed to straighten, to strip ends and to cut single copper strands coming from a spool.
The Roebel Press with ejection unit is designed for the ejection of cut-off-copper-strands and for bending this copper strands semi-automatically. Afterwards these bended single strands will be braided manually to roebelbars on the machine table of the Roebel Press.
2. Technical Data
Machine length: app. 22000 mm (for max. 10000 mm strand length)
Machine width: app. 2000 mm
Machine height: app. 3000 mm
Press force per press unit: max.12 t (118 kN)
Machine mass: app. 10 t
Strand width: max. 15,2 mm
Strand height: max. 4,7 mm
Strand length: 10000 mm (other length on request)
Roebel Step: 12 – 100 mm
Bar height: max. 110 mm
3. Scope of supply
The Roebel line consists of:
Strippingline:
Unrolling station
Wire introduction station
Straightening station
Stripping station with aspiration
Dust collector
Driving station
Cutting station
Roebelpress:
Machine table with roller surface
3 Press units with one hydraulic cylinder each, including Roebel shape tools
1 hydraulic aggregate
Pneumatic ejection for single strands